This map shows where we are in Colorado: 11166 West US Hwy 24, Crystola, just before Woodland Park (mile marker 288 1/2) and about 15 miles west of Colorado Springs. Please stop by and visit if you are in the area.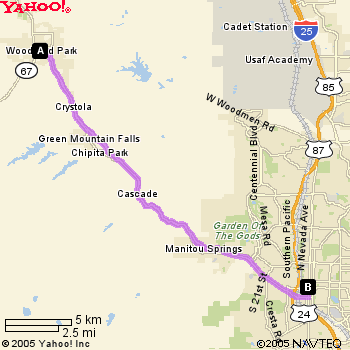 The picture shows our location at
the Big Pines Storage & RV Park campus
(view from US Highway 24).